Wee Bee Trackin Search And Rescue Dogs

Wilderness Search And Rescue Of Northern Nevada

Breeder, Trainer And Handler Of Mantrailing Bloodhounds For SAR  Or  Family Pets

19 years experience in wilderness mantrailing            Certified wilderness teams            19 years experience breeding bloodhounds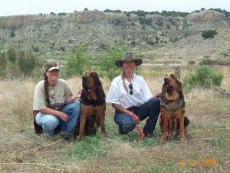 19 Years experience in breeding & training bloodhounds for wilderness mantrailing;

Certifications: In wilderness mantrailing

I am a Reserve Officer with the Elko County Sheriff Dept, Deputy Commander with the Elko County Sheriff's Posse Search & Recue Unit.  On going training with NASAR, Washoe County Search and Rescue, and Elko County Sheriff Posse's SAR units.

   Certified wilderness teams:

       Nicole & K9 Domino   

       Janet & K9 Dooley

       Janet & K9 Domino

Deputy Commander

Janet Childs & K-9 Miranda

Lady Shannon / Sir Larimore

  Puppies   Spet. 18th 2003

All pups from Diamond J's Mountain Dew's litter born June 16, 1998 are in search and rescue work or for Local law enforcement search work


NV P.O.S.T. Certified in wilderness man tracking and visual awareness

I only breed once every two or three years to a select group of clientele.

19 years experience in breeding bloodhounds for mantrailing,

show and family pets.

Champion bloodlines and working search and rescue dogs

Member of American Bloodhound Club, NASAR (National Search And Rescue) and Elko County Sheriff Posse's Search And Rescue Unit.

All pups are whelped and raised indoors. This makes them well socialized to the house and sounds and house breaking is started.

Being raised indoors allows me to see which ones start using their noses right away. These usually are the best in mantrailing.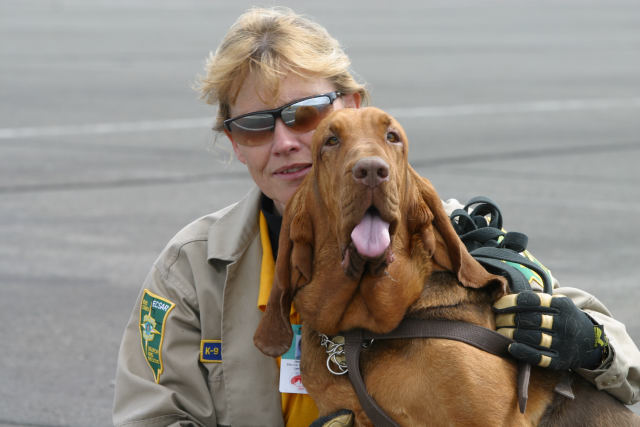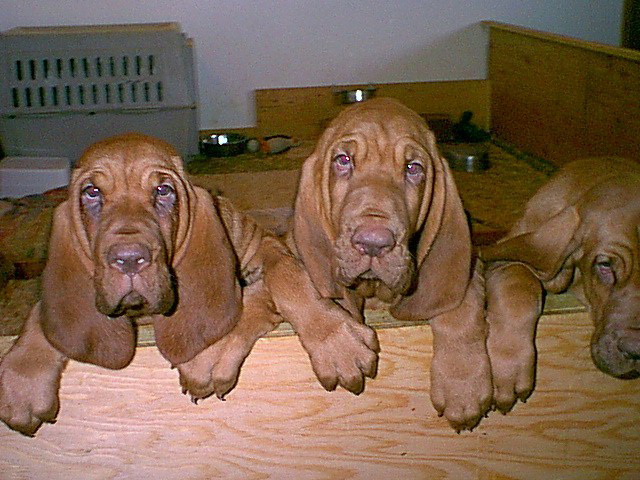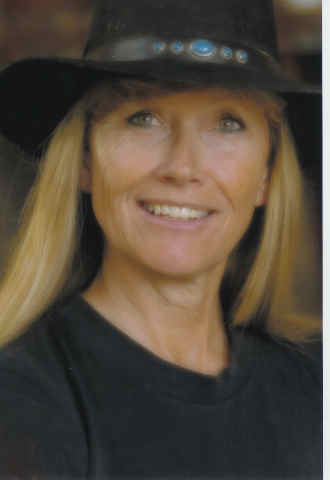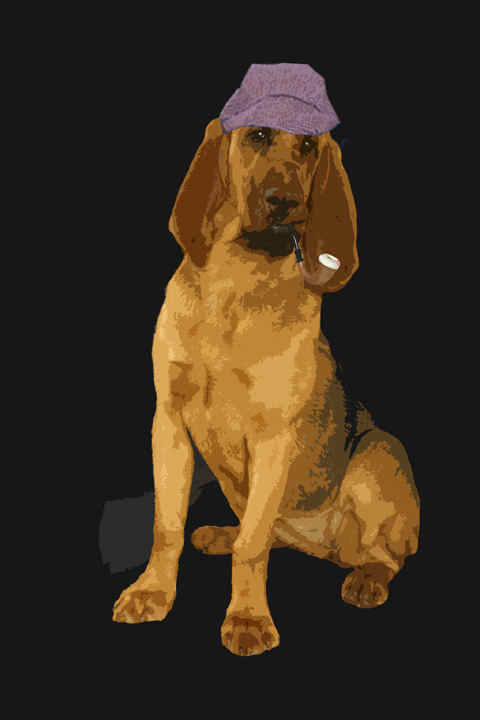 NV P.O.S.T. Certified in wilderness man tracking and visual awareness

NV P.O.S.T. Certified in SAR tracker and visual awareness as well as wilderness mantrailing with

my k-9's


Deputy Commander Childs and

K-9 Copper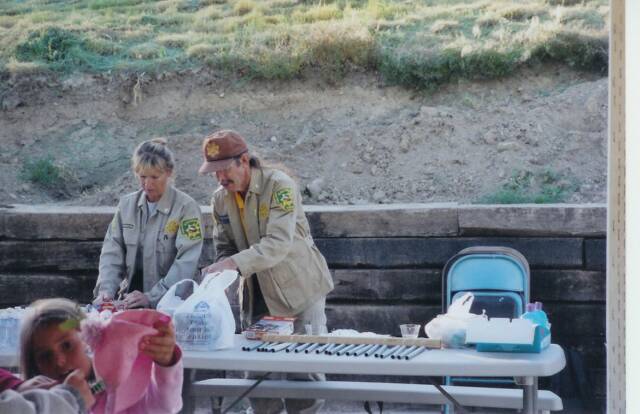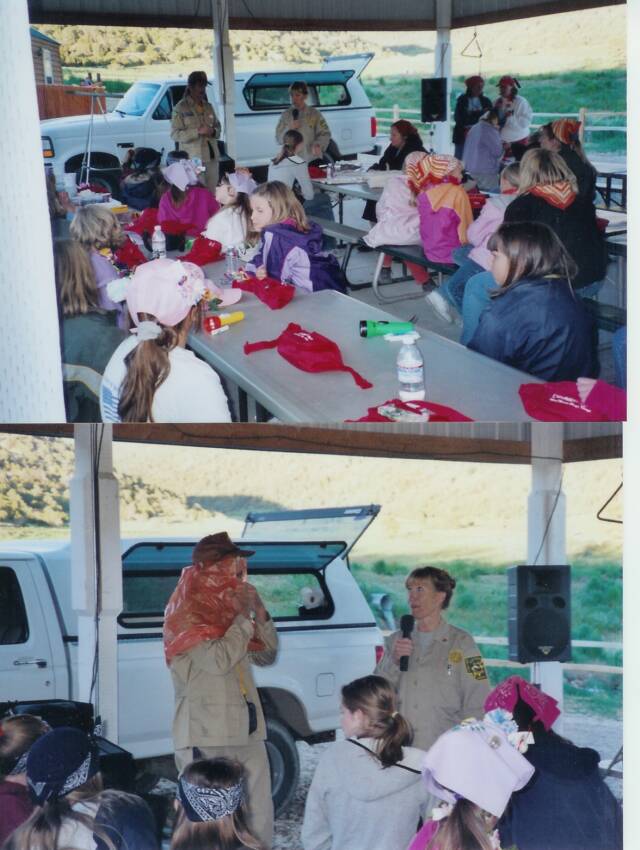 Step by step instructions while we build our

"Fanny Packs For Life"

Cowboy Camp Girl Scout Camp 2006 & 2007

Elko County Sheriff's Posse, Search and Rescue (ECSAR) choose Myla and Chilz Negrete as the first place winners for their age groups in a coloring contest held recently at Grammar #2's Safety Fair.

ECSAR members asked contestants to color ESCAR's unit patch and winners were to receive a fanny pack, filled with items basic to wilderness survival.

Myla and Chilz met with ESCAR leaders on April 3rd to assemble their fanny packs and listen to the history of the packs and instructions for their use.

The packs are called, "Fanny Packs for Life" by their architect, Janet Childs, who named them in honor of Kathleen Galindo who became lost and was later found deceased in Lamoille Canyon over Memorial Day in 2004.

J. Childs will always wonder if Kathleen's fate would have been different if she had the knowledge of this training with her.  Kathleen's memory has inspired Childs to provide this information to as many children as possible.

C. Ekburg and J. Childs, the Commander and Deputy Commander of the Elko County Search and Rescue (Posse) on invitation, carry this Fanny Packs for Life program into scouting events and to school aged children talking to them about surviving in the wilderness in the event they become lost and how to optimize their odds of being discovered unharmed.